Travel should be a pleasurable experience from the get go, but we all know how the effects of jet lag can greatly impact our wellbeing and ability to focus on the simplest of tasks for days after our journey begins.

At Vincent George Travel the wellbeing of our clients is very important to us, that's why we have teamed up with the worlds most advanced in flight wellbeing drink scientifically formulated at our very own Otago University.

With Flyhidrate you can ease the symptoms of jetlag in an easy pleasurable 3 step process leaving you feeling hydrated, prevent the threat of DVT and disembark feeling on top of your game to enjoy your destination.

After a long flight you are left feeling fatigued for days afterwards. You may even know that DVT is a real threat due to flying at altitude. However did you know that water is not the ultimate way to hydrate your body? Sounds far-fetched?

What if we proved, there is a way you can hydrate effectively? Not feel so tired and also reduce the number of trips to the inflight toilet! An innovative New Zealand Product that has not only revolutionized the Flight Industry, but more importantly, serves to safe guard everyone that takes to the air! A product proudly developed right here in New Zealand in conjunction with the University of Otago.

FLYHIDRATE places an Emphasis on natural ingredients to achieve the desired functional benefits required to fight the effects of jet lag.
Look, you've invested time & money in your trip, now it's time to invest in yourself & learn how to enjoy flying again. Take the time now and learn how, before you fly.
Every Successful Journey Begins With a Great Travel professional!
Have you ever been stranded in a foreign country because your travel arrangements haven't gone as planned? Have you ever landed at an airport and found your connecting flight has already left? Have you ever been offloaded from an aircraft because the flight was over-booked?
None of these very common scenarios will happen to you if Vincent George arranges your travel. We take the hassle out of travel, ensuring your arrangements and paperwork are all in order.

Our extensive travel experience is matched by unparalleled customer focus and attention to detail. We are with you from the time you step aboard until you walk back through your front door.
Contact us for all your travel needs:
Business travel (including your inbound business colleagues)


Simple and convenient – we will bring our mobile office to you or you can visit us at our office at 469 Moray Pl Dunedin.
Contact us now and get your travel plans underway today.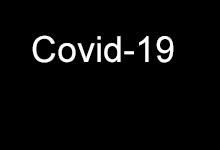 Important information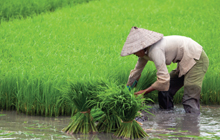 Escorted tours
Travelling with a fully escorted tour eliminates uncertainties and ensures you enjoy your trip in comfort and safety.
Vincent and Rosann have travelled extensively in the regions they escort tours through, and have many reliable local contacts who can offer a more authentic experience of local life and customs.
Read More
Sign up for our newsletters