Not Just a Travel Agent!
Looking for flights, travel or holiday packages?
Then meet the team from Vincent George Travel, a Dunedin-based company now with brokers based in Central Otago and Christchurch.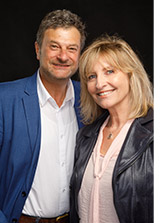 Owned and operated by travel professionals Vincent George and his wife, Rosann Connolly-George, Vincent George Travel has been a fixture on the local travel scene for over 35 years. Vincent's passion for travel has resulted in an extensive career in the industry that has included lecturing at the Sir George Seymour College of Airline, Travel & Tourism and Otago University. As a member of the NZ Institute of Tourism and Travel, he often hosts travel talks and information sessions for various community organisations. His expertise is in planning successful, hassle-free and memorable trips, including specialising in escorted golf trips worldwide from Dunedin and various other escorted tours.
Rosann too has an extensive travel background with over 20 years in the conference and events, accommodation and customer service aspects of the industry. Rosann is in demand as a tour escort, having visited over 40 countries, each year accompanying groups travelling from Dunedin to different international destinations.
Rosann's boutique tours include women only tours with many exciting destinations including Vietnam, Peru, Egypt, Morocco and Croatia, focusing on small groups of likeminded travellers with a great sense of fun.
CONTACT:


vincent@vincentgeorgetravel.co.nz
rosann@vincentgeorgetravel.co.nz
admin & shorthual consultant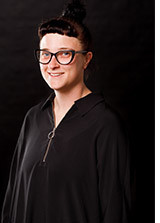 Jameela George
Travel has always been in the family blood. You will find her at the front desk in the Dunedin office specialising in Administration & helping clients with further travel arrangements including travel insurance and visa applications. Jameela's keen interest in photography gives her the edge for seeing the world in a unique way creating fantastic ideas for the keen traveller with several countries already visited through her photographers eyes.
Brokers based in maniototo and christchurch
NASEBY- MANIOTOTO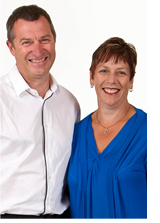 Well-known travel professionals, Kay and Stephen Dunn have been in the industry for more than three decades, Kay having tutored in tourism at Otago Polytechnic. Between them they have visited around 30 countries, ensuring they are fully familiar with the accommodation and sightseeing options they recommend to clients.
Contact:
Tel: 03 444-9132
MOb: kay: 027 522-2389 Stephen: 021 100-6718
kay@vincentgeorgetravel.co.nz
stephen@vincentgeorgetravel.co.nz
CHRISTCHURCH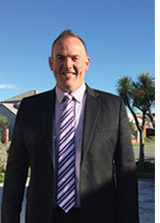 James Richards an expert in providing a complete range of travel services for groups, individuals, leisure or business travel. A long serving member of the travel industry, James has previously worked for Emirates and has a wealth of knowledge to share with his customers.
Contact:
James Richards
Tel: 022 463-6853
james@vincentgeorgetravel.co.nz
Every Vincent George team member is an expert in all aspects of travel – leisure, corporate, escorting large tours, tailoring small special interest groups, conference arrangements, honeymoon registries, travel insurance, foreign exchange, and even sorting the best possible phone rates for calling home.
In Dunedin, Vincent George Travel operates out of Cnr of Moray Place and Burlington St – 469 Moray Place and a mobile service that visits clients at their home or office at the clients' convenience. 24/7 the team is constantly on call no matter the hour or the day so clients travelling anywhere in the world can get in touch if there's a problem on + 64 3 477 0443 or within NZ on their 0800 number 0800VINCEG - 0800 846 234

Vincent George Travel, is an approved Travel Broker for the Travel Managers Group Limited. The Travel Managers Group is an accredited and bonded member with IATA (International Air Transport Association). This enables us to find the best available deal without restriction and with maximum protection for our clients.