Travel on wall street: go in the draw to win $5,000 worth of travel*
With every purchase made in Wall Street Mall throughout January. T's & C's apply. Click here for more information

Click here to find out more about how to spend the $5000 travel prize.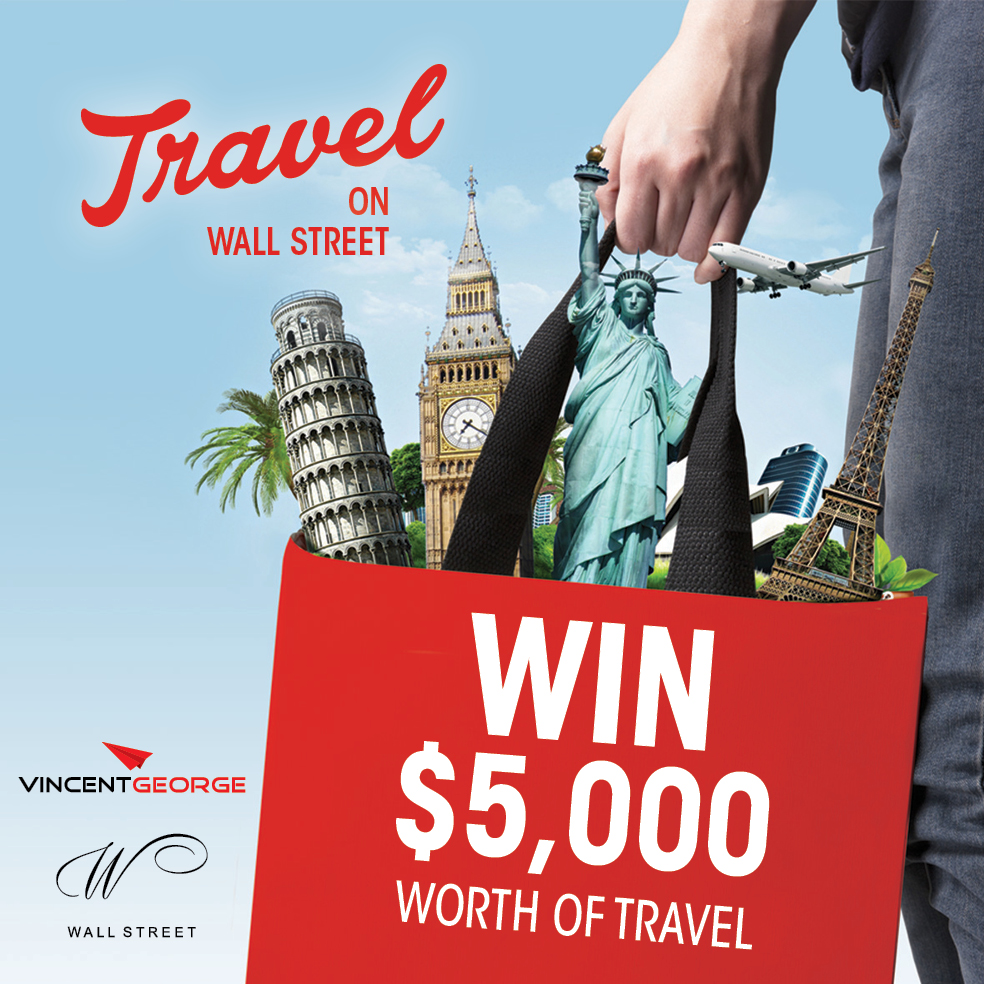 Terms & Conditions:
* $5000.00 worth of travel by way of a Vincent George Travel VIP Travel Account – this can be spent within a 24 month period as well as built on as a financial base for further travel requirements with travel secured within a 24 month period to be used no later than 36 months from the 1st February 2016.
* Every purchase within The Wall Street Mall qualifies as one entry. Entries are unlimited.
* Vincent George Travel VIP Account is redeemable on any travel product or service (other than foreign exchange) to the value of $5000.
* Prize must be redeemed with Vincent George Travel.
* The Winner will be announced on the The Breeze Breakfast Show 1 February 2016
* Parental consent must be provided if the winner is less than 18 years of age.
* All entries acknowledge the allowance of the entrants email to be used for future promotional marketing.
* Sorry employees of Wall St and their immediate families are not eligible to enter